Fabulous and Expecting In Home Services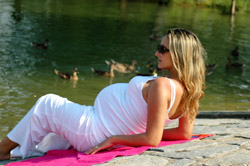 We believe that all women are Fabulous, and that pregnancy should only enhance your Fabulosity. Fabulous and Expecting is a unique line of in home services focused on ensuring that the mother to be has the opportunity to be the center of attention during her pregnancy and receives all the support she deserves.
Whether you are looking to guarantee a happy wife, find the perfect shower gift, or find pregnancy, birth, or postpartum support we have the right product for you.
In Home Pregnancy Services:
Prenatal Massage
Postnatal Massage
Couples Massage
Manicure and Pedicures
Facials
Waxing
Pregnancy Photography
Newborn Photography
Family Photography
Maid Services
Personal Trainer